A wedding anniversary is an important milestone for couples. It is a day to celebrate the promises you made to your partner and relive the beautiful memories of your wedding day. So, it can be about a day of meaningful gifts or a romantic getaway to some scenic location. There are plenty of anniversary ideas you can try.
At The Estate Resort, we understand how special anniversaries are. And this is why we have shared some amazing anniversary ideas you can enjoy at one of the best resorts in Mangalore i.e., Us!
Down below are three ways to help you make an awesome anniversary plan in Mangalore with The Estate Resort. Let's begin: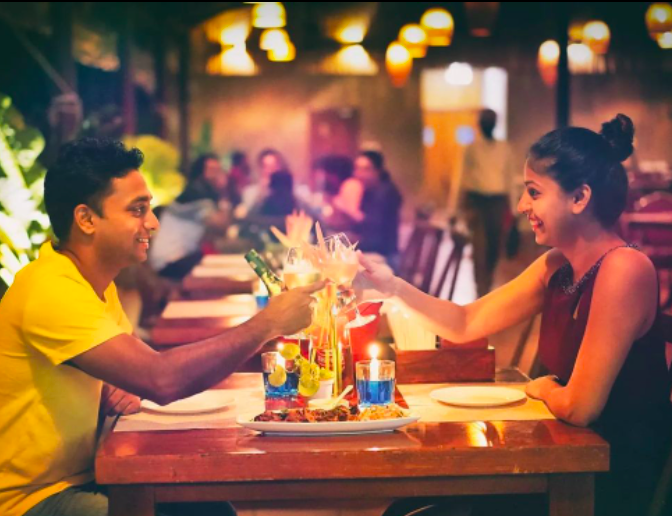 1.A Proper Stay At The Estate Resort


You know what is the best thing about celebrating your anniversary at the romantic resorts in Mangalore? You get to enjoy the whole day – from day to night – without worrying about what to do next. And as we said, The Estate Resort is not just about a romantic villa. You can enjoy various activities with your special one.
Here is a simple yet perfect anniversary plan for your resort stay:
●Start the morning by sipping a cup of hot coffee by the balcony of your quaint villa and enjoy a majestic sunrise amidst the hills.
●Have a wholesome breakfast with regional dishes.
●Spend some time by the scintillating pool and become water babies!
●Pamper your partner with some relaxing and peaceful spa.
●Go on a short drive to visit places in Moodabidri - The Savera Khamba Basadi, the Guru Basadi and The Shri Devi Annapoorneshwari Temple.
●If you are an adventurous couple, go for a short hike on the nearby hills.
●Enjoy the evening with a beautiful dinner at our stunning restaurant.
●Take a romantic stroll at night and immerse yourself in a starry night.

Sounds romantic, doesn't it? Also, you can gift this getaway experience to your parents or loved ones on their anniversary. We are 100% sure they will love this.

2.Go For A Long Drive and A Candle Light Dinner


It may sound old school but nothing still beats the romance that oozes out of a long drive and candlelight dinner. Just imagine. You and your partner are driving across the countryside, away from the bustle of city life. A good song is playing on the stereo. The air is light and breezy and slowly the landscapes are changing. Your partner doesn't have any idea where you are taking them and you can see the excitement on their face.

Little hills are dotting the way ahead and you finally arrive at one of the most romantic resorts in Mangalore – the Estate Resort – just 40 minutes away from Mangalore!

You head to our dreamy restaurant and a table for two is set with a candle flickering in the middle. It's all roses and love. And then begins a beautiful evening full of romantic conversations, classy wine, and a sumptuous meal. A perfect evening to a perfect day.

3.Throw A Party!


Who said that romantic restaurants in Mangalore are just about candle light dinner! If you are someone who loves to celebrate your special day with your friends and family, The Estate Resort is up for that too.

We have a banquet and party hall to accommodate 50-200 guests. Our party menu is long and utterly delicious. You can also host a small and private anniversary party for your parents or in-laws. Just call us and we will help you throw the best anniversary party ever!
From décor to menu, we will guide you throughout the whole event so that you don't have to worry about anything. The only job you would have to do is enjoy and celebrate the moments as much as possible.