The flora and fauna of the Western Ghats are waiting to be discovered by you!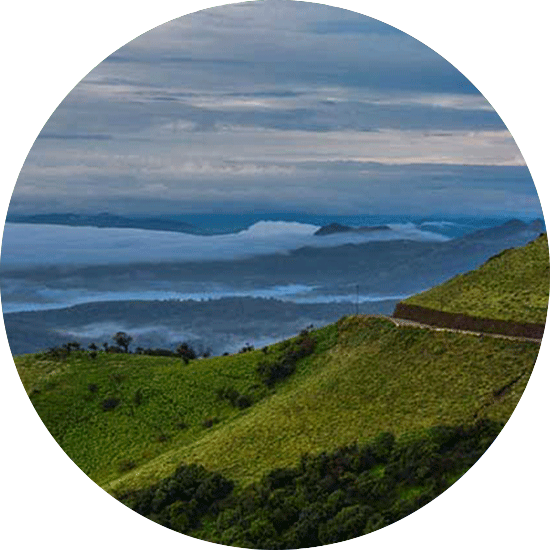 Off to the mountains:

The formidable Western Ghats form one edge of India's Deccan plateau and run parallel to the western coast. Moodbidri is nestled in the midst of the foothills of these beautiful Ghats, with proximity to challenging treks in both Kudremukh and Koanaje Kallu. The Kudremukh trek offers majestic views of the National Park and a trek through scenic forests with many springs. Konaje Kallu offers a starkly different yet challenging course up to one of the district's highest viewpoints and you also get to visit the Hill Temple and Cave.

Discover Ecology:

Moodbidri sits amidst India's south-western monsoon belt — an area characterized by tropical summers followed by heavy monsoon rains. This diversity in weather makes the area an exciting pitstop for ecologists and nature lovers. Sammilan Shetty's Butterfly Park is a homegrown venture with a shepherd whose knowledge of butterflies is only surpassed by his hospitality. Soan's Farm offers a wonderful look at a Horticulture enterprise and how much more can be done with fruits and vegetables. Shobavana offers a carefully curated collection of medicinal and ornamental plants and is an oasis of calm in the midst of Moodbidri's famous Alva's Education Trust.